About CreativeMornings
CreativeMornings was founded by Tina Roth Eisenberg, creator of the design blog and studio SwissMiss (swiss-miss.com). After attending a number of classic, multi-day conferences, she was looking for an event that was more accessible and nimble. On September 19, 2008, Tina opened her door and hosted the first CreativeMornings at her design studio in DUMBO Brooklyn, NY.
What started as humble meetup soon evolved into a recurring breakfast lecture series that featured talks from leading creatives. After two years and countless cups of coffee, CM went international as Daniel Frei hosted the first CM in Zurich to an audience of 100+ people on September 10, 2010.
Thanks to new volunteer organizers, CM would soon expand to Los Angeles, Zurich (!!) and eventually other major cities around the world.
Über den/die Sprecher/in: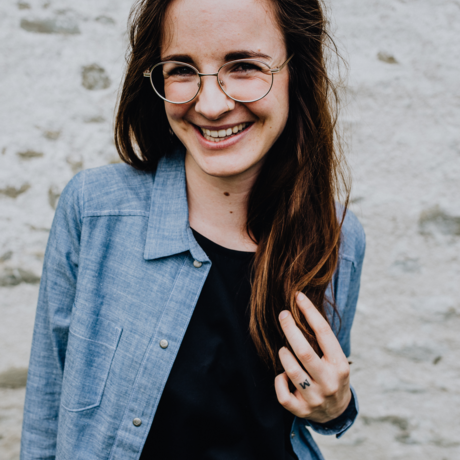 Zippora Marti ist Bekleidungsgestalterin und Schnitttechnikerin. Seit 2015 beschäftigt sie sich intensiv mit Nachhaltigkeit. Grosses Blabla ist nicht Zipporas Ding. Sie ist eine Macherin! Mit ihrem Experiment «One – the Project» hat Zippora vom 1. Januar 2018 bis 1. Januar 2019 jeden Tag das gleiche Kleid getragen. Also 365 Tage! 52 Wochen! 12 Monate! Ein ganzes Jahr. Damit wollte sie Menschen darauf aufmerksam machen, dass man auch mit wenig ganz gut (oder vielleicht sogar besser?) leben kann. Menschen sollen einfach mal ihren Konsum überdenken. Das Interesse an Zipporas Projekt war riesig. Medien aus dem In- und Ausland luden sie ebenso ein über «One» zu sprechen, wie TEDxBern und andere Formate. Die 25-jährige Bernerin gibt Workshops zu «Minimalismus im Kleiderschrank» und Zerowaste. Zipporas neustes Projekt steckt bereits in der Pipeline. Mit «Thoughts of September» wird sie im Frühling dank eines äusserst erfolgreichen Crowdfundings nachhaltige Lingerie auf den Markt bringen.